Accountants for Startup Companies in Philadelphia and South Jersey
When you're starting a new business, you have enough to worry about. Let GG CPA handle the numbers! We can help you with the initial set up and registration, recommending the most beneficial structure, licensing, and keeping the books so you focus on your business.
GG CPA serves as a trusted business partner for startups and businesses in their early stages. We offer invaluable experience when it comes to:
raising funds

financial planning and budgeting

structuring entities

reviewing operating agreements or by laws

financial reporting / bookkeeping.
By using our accounting expertise to support your startup business, you can focus your time on core business activities like building your product and services, developing relationships, creating partnerships, as well as marketing and sales.
We make sure that the entity is the right fit for you – from sole proprietorship, partnership, C corp, S corp, or LLC. – and we'll maximize your tax benefits by diligently tracking your business deductions and expenses). 
Proper accounting is a necessity to a startup business.
It allows to know what the business is doing and take timely decisions. Additionally, if your startup has investors or you're looking for investors, you would rather have a CPA who can prepare your financial statements and address questions from different stakeholders if necessary.
We will work with you on choosing the right business entity, 
We'll help you track essential documentation for your business from legal documents (operating agreements / by laws / registrations) to financial information, including income, expenses, deductions, and credits.
GG CPA provides accounting and tax services to startup businesses in Philadelphia, South Jersey, and throughout the United States.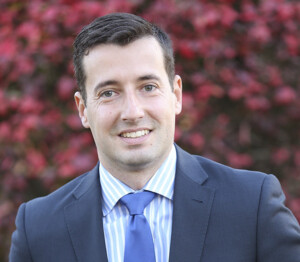 Services
For businesses: 
Tax planning and preparation
Sales tax and local tax filings
Financial statement preparation
Controller (CFO) functions
Bookkeeping
Business Consulting
Research of applicable tax credits
Assist with obtaining financing or SBA programs
For individuals:
Tax planning
Tax preparation
Retirement and Social security analysis
About Our Accountants for Startups
After working for a Big Four and other companies, Victor Garrido founded GG CPA Services to provide professional CPA services to small businesses owners and individuals. He understands the work that goes into starting a business.
Victor Garrido grew up in a family of entrepreneurs in Spain. His father founded a property management company and other family members had different small businesses. Victor's in-laws and spouse are also entrepreneurs in the legal and accounting fields.
Victor studied and worked internationally first in Europe, spending a few months in Cambridge and London in United Kingdom, around three years at Milan in Italy, a month in Maastricht in the Netherlands, etc. Victor later spent six years in New York, and traveled often to Boston, DC, Florida, etc. Victor has lived in in the South Jersey / Philadelphia area since 2017.
We have been in your shoes. To us, accounting is personal.