Accountants & CPAs for Construction Companies in Philadelphia and South Jersey
Lately, running a construction or improvement company has been exhausting to deal with new issues like lack and increasing cost of materials, shortage of skilled workers and reduction on margins on projects. We have been assisting business owners with the numbers, so they get time back to deal with the day-to-day of the business. We have years of experience working with construction and improvement businesses in Philadelphia and South Jersey, and we've helped many owners understand their costs and maximize profits.
In recent years, the business community has been hit with the pandemic and its post-effects, plus a significant increase on complexity to access different programs:
Paycheck Protection Program
Small Business Administration (SBA) Loan programs
Employee Retention Credit (up to $27k per employee)
Now more than ever, construction companies in Philadelphia and South Jersey need an experienced accountant to help you maximize available funding, obtain special tax credits and diverse opportunities due to new legislation (like the Infrastructure bill approved at the end of 2021).
Whether in times of great uncertainty or a stable economy, proper accounting is a necessity to running a construction business. GG CPA offers accounting services that fit your needs including:
Monthly accounting
Job / Project cost analysis
Preparing tax returns
Review of the accounting method (cash, accrual, percentage of completion, completed contract)
Assistance in the case of financial statements for bonding purposes
Filing sales tax on a monthly, quarterly or other basis
Consulting on the day-to-day business operations and opportunities for financial improvement
GG CPA has decades of experience providing accounting and tax services to construction, improvement (remodeling, roofing, siding) and landscaping companies in Philadelphia and South Jersey. We know the ins and outs of material costs, labor costs, special accounting methods for the industry, and profit and loss benchmarks that builders must keep into consideration.
Contact us today to discuss your construction company's accounting needs.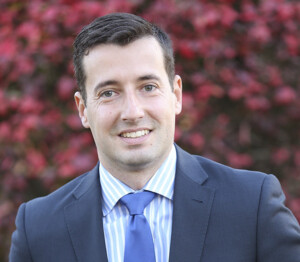 Services
For individuals:
Tax planning
Tax preparation
Retirement and Social security analysis
For businesses: 
Tax planning and preparation
Sales tax and local tax filings
Financial statement preparation
Controller (CFO) functions
Bookkeeping
Business Consulting
Research of applicable tax credits
Assist with obtaining financing or SBA programs
About Our Construction Company Accountant and CPA
Victor Garrido, Managing Partner of GG CPA Services, was born and raised in Madrid (Spain). He studied and worked internationally first in Europe, spending a few months in Cambridge and London in United Kingdom, around three years at Milan in Italy, a month in Maastricht in the Netherlands, etc. Victor later spent six years in New York, and traveled often to Boston, DC, Florida, etc. Victor has lived in in the South Jersey / Philadelphia area since 2017.
After working for a Big Four and other companies, Victor founded GG CPA Services to provide professional CPA services to small businesses owners and individuals. We noted a gap for certain communities that were not properly serviced or could not find high value-added services for their personal finances and businesses to flourish.
Victor Garrido grew up in a family of entrepreneurs in Spain. His father founded a property management company and other family members had different small businesses. Victor's in-laws and spouse are also entrepreneurs in the legal and accounting fields.
We have been in your shoes. To us, accounting is personal.